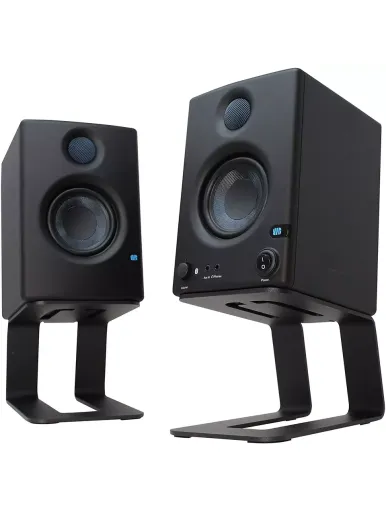 Metal Desktop Speaker Stand Professional Desktop Audio Stand for Computer Speakers
Space-Saving: Sold as pair, sleek and low-profile style keeps your desktop looking clean and stylish
Better Listening Experience: With 5° of upward tilt, the desktop stands can perfectly angle speakers to ear level
Solid Metal Construction: Precisely made from high-quality aluminium
Anti-vibration: Neatly fitted with non-slip, anti-vibration feet to maintain stability and reduce resonance and vibration
Measures: Width: 5.12'', Height: 4.72'', Depth: 6.3'', works with most speakers, and all weight 15lb each, 4" reference speakers
| | |
| --- | --- |
| Brand | SUREALONG |
| Product Name | Metal Speaker Stand |
| Product Dimensions | 6.3 x 5.12 x 4.72 inches |
| Metarial | Stainless Steel |
| Finish Type | Black |
| Fuction | Speaker Stand |
| Included Components | 1 pair |
| Item Weight | 2.33 pounds |
| Country of Origin | China |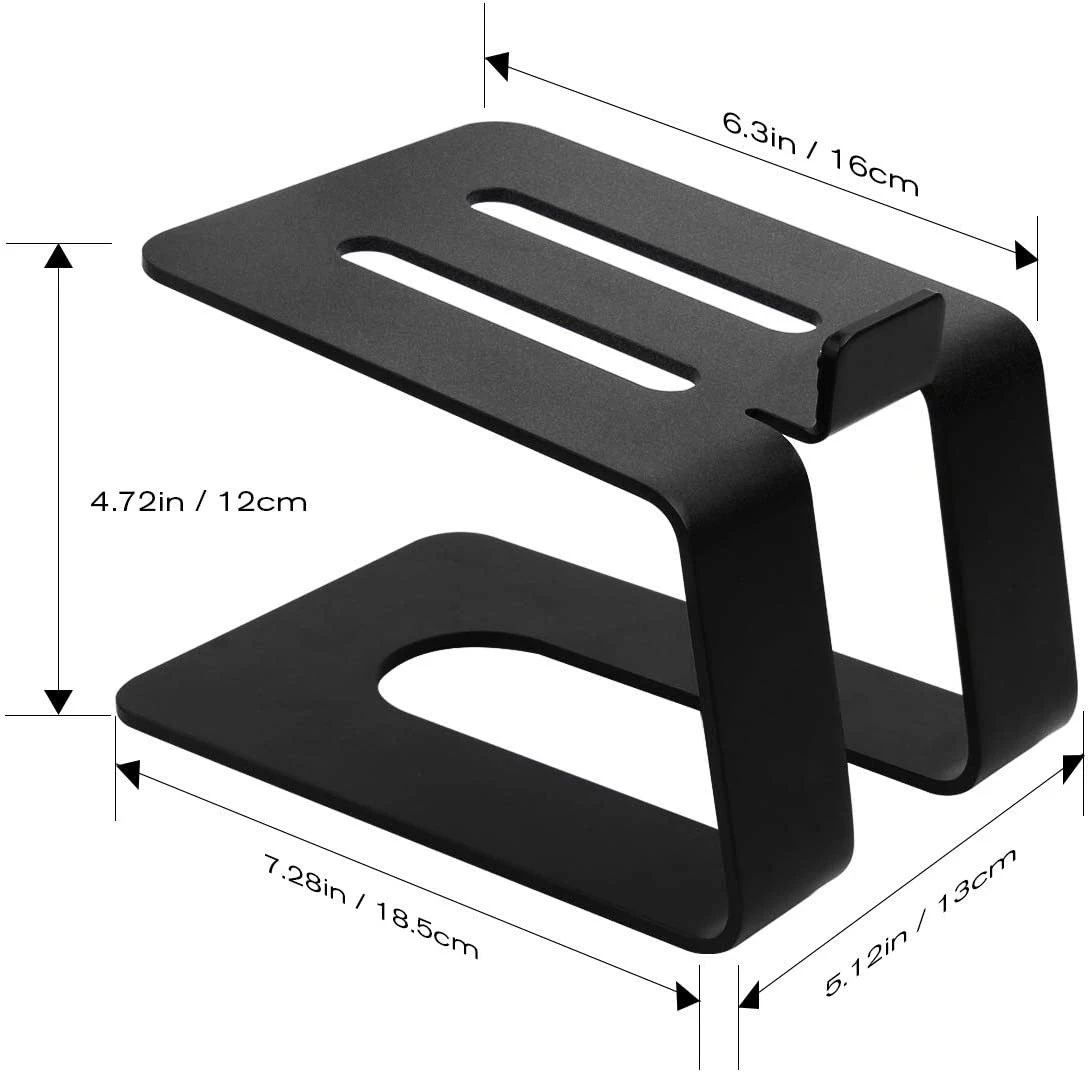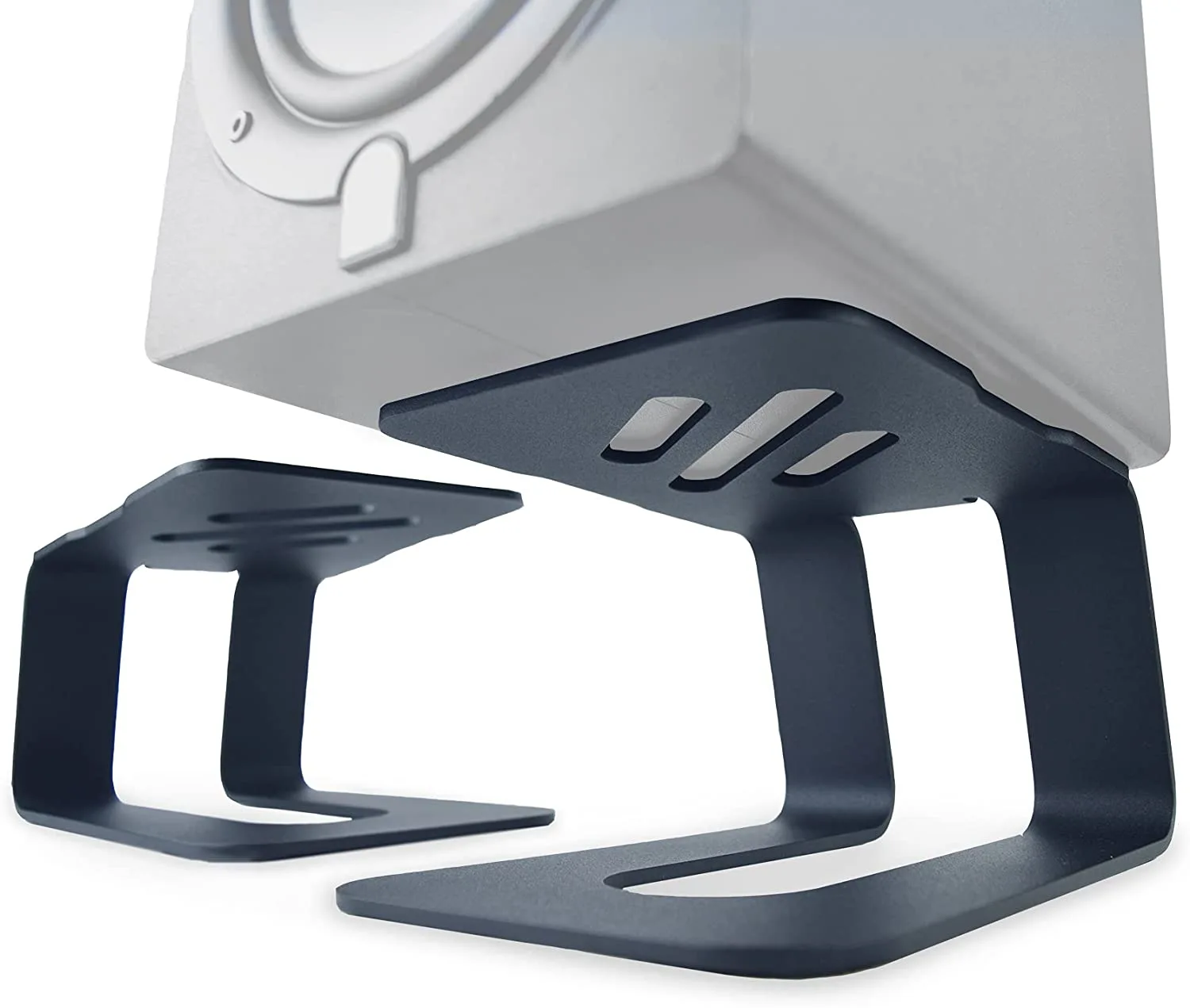 Metal Desktop Speaker Stand
The Metal Desktop Speaker Stand universal design makes them compatible with a wide range of speaker brands.All steel, black
powder-coated construction provides structural integrity and elegant optics, while the 5.12"length by 6.3"wide surfaced
platforms, complete with 0-15 degree angle range, secure speakers and absorb vibration. Their heavy-duty steel structure design
can significantly reduce vibration, allowing you to get a clearer and more accurate sound.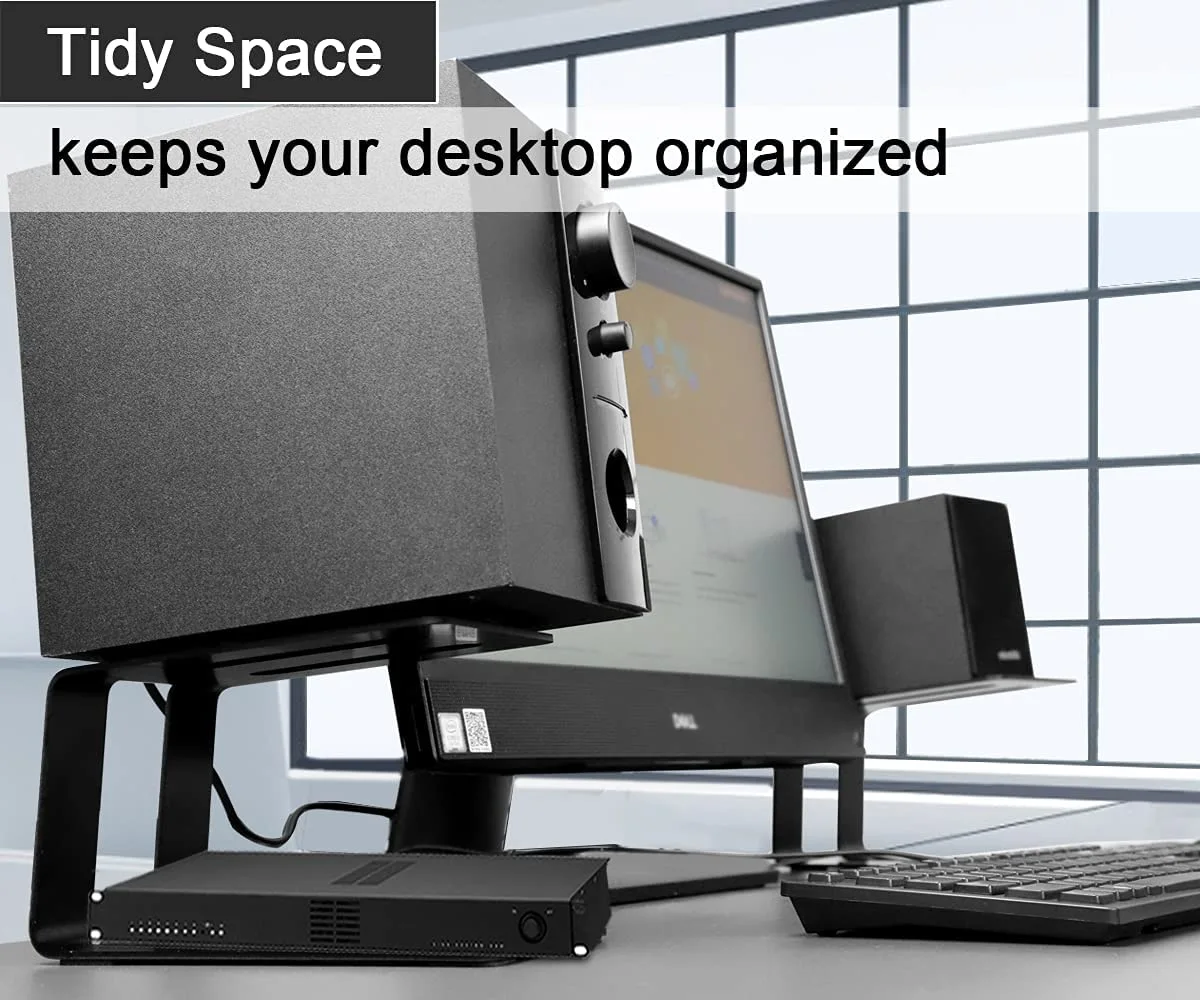 Solid steel structure
  The quality steel construction means you can place speakers weighing up to 28lbs and safely enjoy your speaker stands for years to come.
 Space-Saving
The Desktop Audio Stand lifts the speaker about 4.2 inches and tilts it 5° toward the ear, perfectly tilting the
speaker to ear
s.
 Enjoy better sound quality
This Desktop Speaker Stand use sleek and low-profile style keeps your desktop looking clean and stylish; C-shaped design leaves
your desk with lots of space to put items under the speaker level,ensure you experience the full range of high fidelity of your speakers.
Desktop Audio Stand
Perfect for home recording, smaller studios or anywhere space is limited,Desktop Monitor Stands take small speaker placement to a new, super-stable, easily-adjusted and visually appealing level.