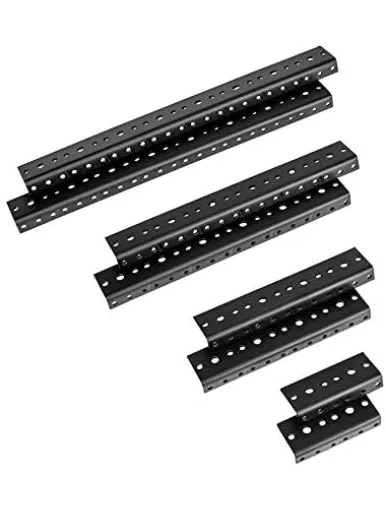 DIY sliding server rack rails
19-inch rack mounting rails in pre-cut, standard 1 space (1U) rack length. 4-hole design for 1/2RU spacing / ventilation of outboard gear. 1/8" thick heavy duty steel rail with tapped #10-32 holes. Black powder coat finish.
VERSATILE: Made from heavy gauge steel, these server rack rails were designed to mount your networking or telecom equipment such as patch panels and PDUs.
CONVENIENT: The simple yet elegant design features multiple sized mounting holes across the entire length allowing for installation in virtually any circumstance.
COMPATIBLE: Silk screened Rack Unit measurements and pre-tapped with 12-24 threading, these rails are compatible with virtually any rack mountable equipment.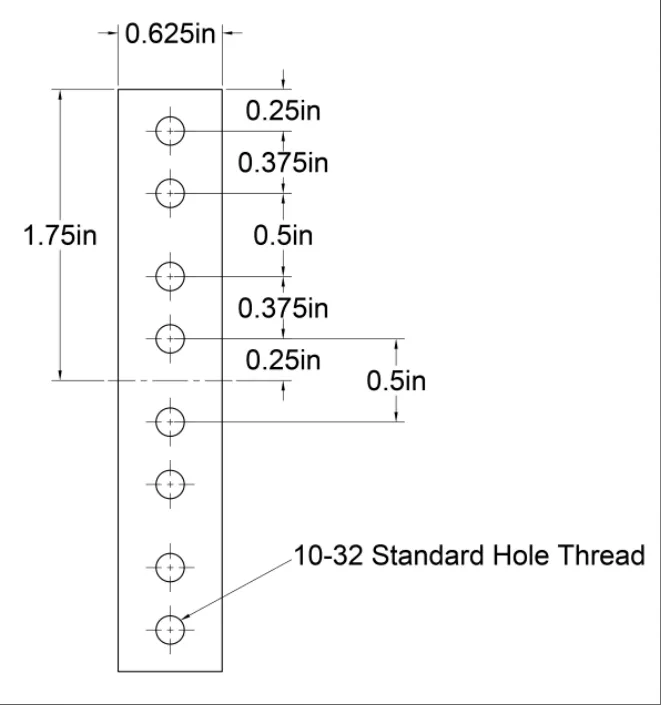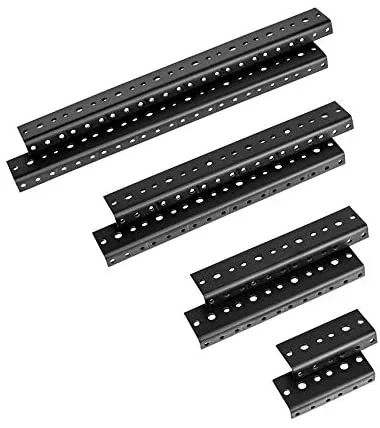 Description

| | |
| --- | --- |
| Products name | diy server rack rails |
| Key words | rack mount rails,server rails,server rail kit,sliding rack rails |
| Material | 1/8"thick heavy duty steel rail with tapped #10-32 holes |
| Surface | powder coating |
| Size | 1 Space (1U) | 1.75" |

Our advantages:
1,We have a strong 15+ year history as a manufacturer of complex, custom components requiring tight tolerances.
2,Certificated by ISO9001:2015,IATF 16949:2016 and CE.
3,The rack mount rails size and package could be customized according to your demand.
4,OEM/ODM service
5,There are 5 types of quality inspections for your order:pre-production, in-line, pre-shipment,loading and sort inspection.
FAQ:
Q: What is the length dimension? Do you have a 2u rack rails? I don't need the extra space above and below.
A: Our rails are all standard length. The 1U rails are 1.75 inches long.
Was this answer helpful?   
Q: For the 1/2 u spacing rack rails can you guys sell them longer for like 8-10 units
A: We sell rack rails 1U through 24U. but We also do the 1/2 u spacing rack rails.