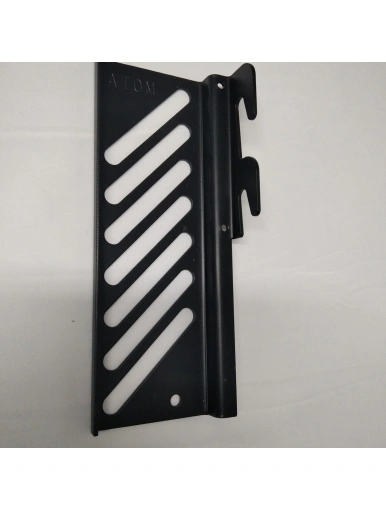 2 Pcs Down Hook Bolt-on To Hook-on Conversion Bracket for Headboard Or Footboard, Hook on Bed Frame Brackets Adapter, Hook on Bed Rails
This bed hook plate is intended as a replacement for hook plates which have been damaged or for new bed
Application: this
heavy duty bed rail brackets are
designed to convert a bolt-on bed frame to work with a Hook-On headboard or footboard.
Adjustable: The
bed frame rail brackets are
designed with multiple slots, which can be adjusted to the vertical height or width.When the bed frame and the headboard have a size deviation, provide more horizontal fine adjustment
Easy to Install: Simply attach required bolts, hook on, adjust height and you're good to go.
More Durable : The
bed frame hook brackets
are made with high-quality steel, Electrophoresis black to prevent rust and corrosion, ensuring a long life and preventing damage to your bed.
All Hardware Include: 2 brackets, 4 nuts, 4 bolts, and 4 screws. Allows easy conversion from bolt-on to hook-on brackets. 
heavy duty bed frame brackets

Product name

metal bed rail brackets

Material
2.5mm steel
Surface finished
powder coating or zinc plating
Package
2 pcs bed frame rail brackets
4 pcs nuts
4 pcs bolts
4 pcs screws