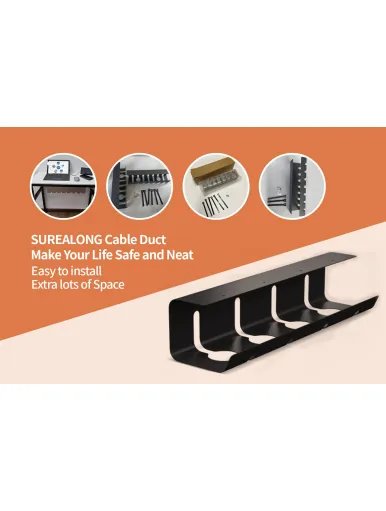 Under desk Cable Manegment Tray(2 set) Black
SureAlong Cable Tray Keep Your Life Safe and Neat
Don't Let yourself be Distracted by the Clustter at Your Desk Anymore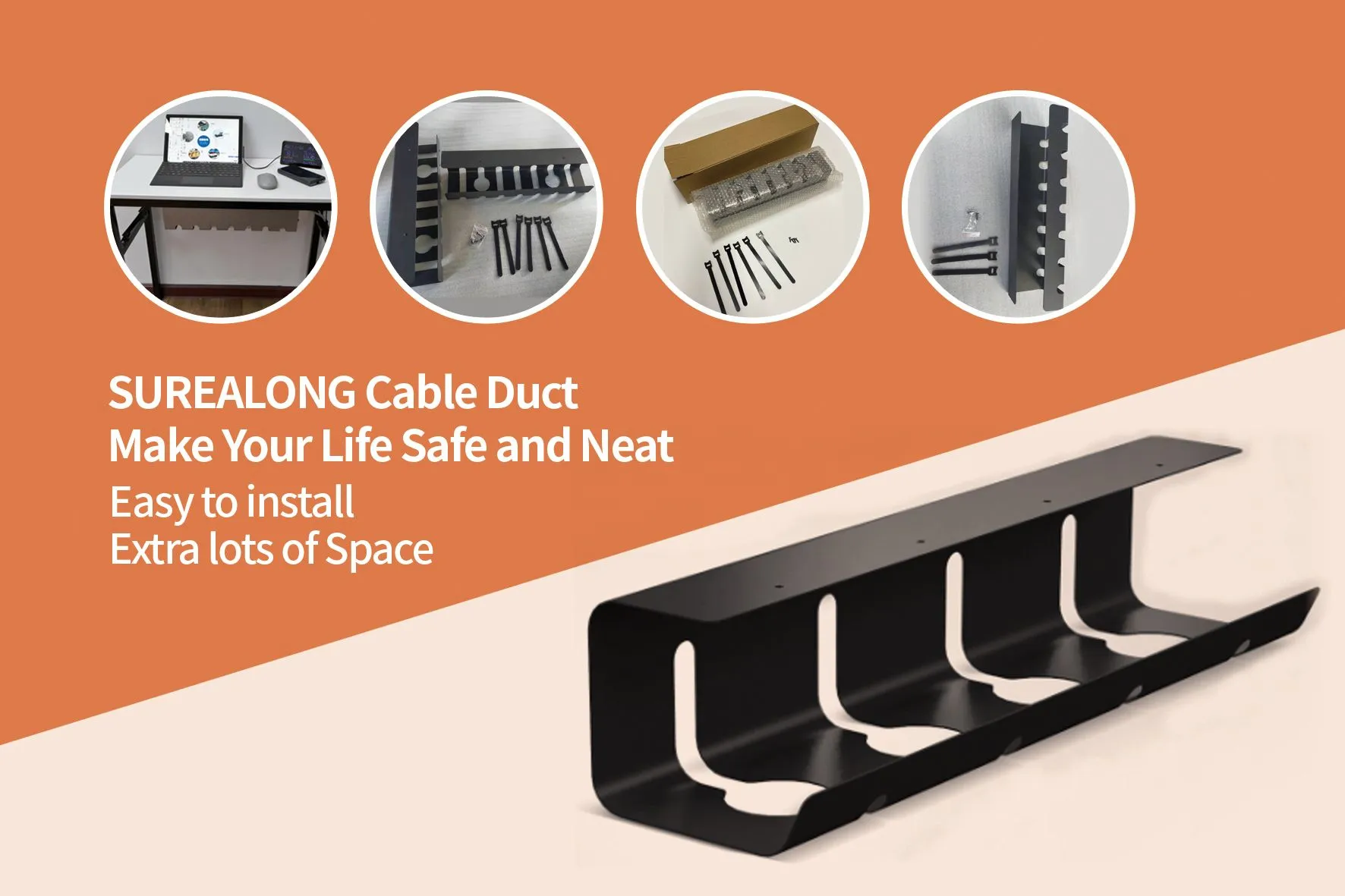 Extra lots of space: our extremely spacious cable tray desk offers surprisingly 
plenty of space for perfect cable management. Single row and double row socket strips fit easily in
Premium quality: sophisticated construction of the cable organiser made of high-quality high strength steel and powder coating with fine structure ensure durability, maximum stability and modern design
Smart and comfortable: large and ergonomic plug entry opening with cable slots allows easy cable management in the cable basket. All standard cable plugs fit easily through
Easy to install: our precise mounting template, special guide tabs and mounting slotted holes ensure precise, clean and easy installation. 
You will receive:
Desk cable collector x 2.
4 x screws.
Cable holder x 2.
6 x cable clamps.
10 x cable ties.